History
Our Difference
Allara is being created by two of Western Australia's most trusted property developers, DevelopmentWA and Satterley. Development WA is the State Government's development agency, operating throughout Western Australia. Satterley is Australia's largest private land developer, operating in Western Australia, Victoria and Queensland.
A Community for All
A vibrant, self-sustainable neighbourhood, Allara is close to clever new amenities and the established local places you love.
Wellbeing at the Heart
Our focus is to build a neighbourhood that facilitates wellbeing and create a place that people love, a place people thrive.
Outstanding Design
Allara has been developed with a blueprint to cater to all the needs of residents and to respond to the demands of modern life.
View Land For Sale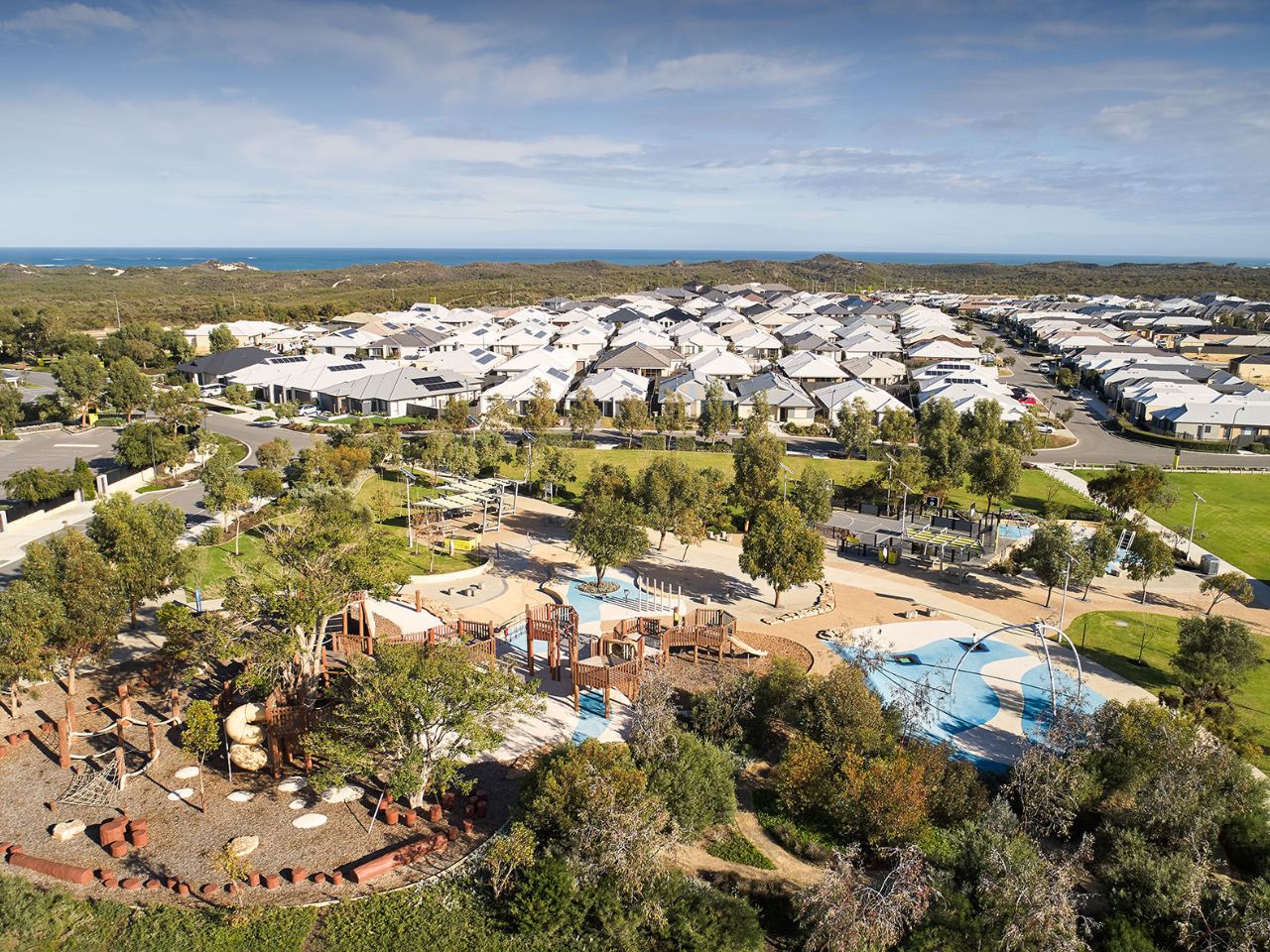 Highly Connected
Allara is located within a high growth corridor close to quality infrastructure including major roads, the future Eglinton Town Centre, and employment hubs.
View Events & Activities
Rich in Amenity
Allara boasts a range of amenities including parks & playgrounds, temporary dog exercise enclosure and community space, with future amenities including proposed schools, local shopping centre, nearby Eglinton Train Station and more on the horizon.
View Amenities
Community-Focused
Being part of Allara means access to the Allara Share Place and your own dedicated in-house community development team that will help to bring neighbours together and build a strong, united community.
Explore the Lifestyle
"We wake up every morning with views of the ocean from our front door. We absolutely love it here, we've already met and become good friends with a lot of our neighbours at Allara so now we feel at home. "
Lee McMurray & Family Allara, Eglinton
Register your interest

in Allara, Eglinton