Lifestyle
Amenities
Featuring ocean views, bushland walks and landscaped walks, all only minutes from shops, schools, trains and medical facilities, Catalina lets you live a well-connected, coastal lifestyle with amenities you desire already nearby.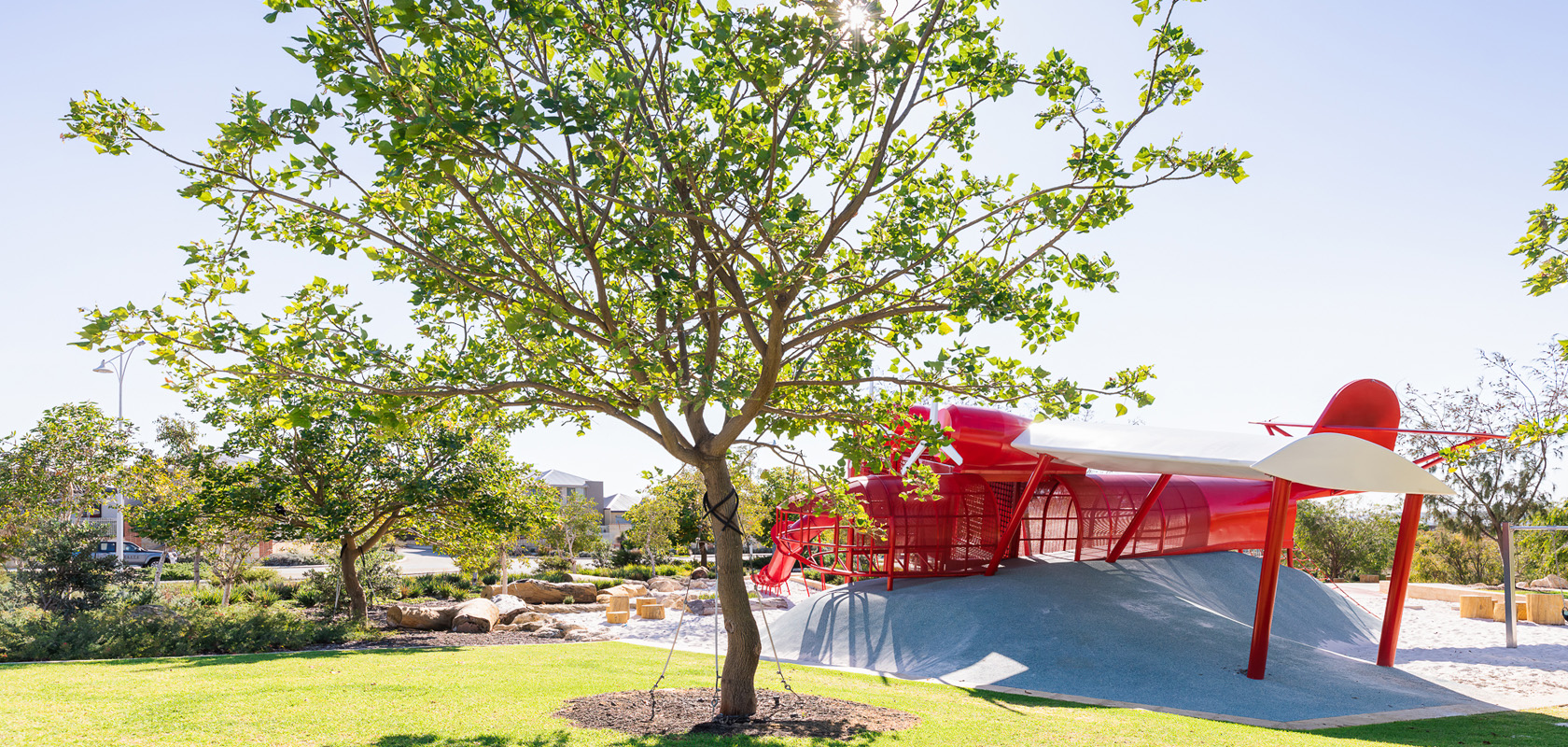 Explore what Catalina has to offer
An easy 35-minute train ride from the Perth City Centre, Clarkson Train Station is close to Catalina and key employment centres. The Neerabup Business Park and Joondalup City Centre are also within close proximity.
Parks & Playgrounds
Around 20 percent of Catalina has been designated as public open space, offering a variety of outdoor amenities for residents. This includes beautifully landscaped parks and picnic areas, playing fields, and protected natural habitats for local wildlife and flora. There is a green link spanning over four hectares that connects the three precincts within the estate, complete with cycle paths, walkways, and landscaped parks, which also includes the stunning Neerabup National Park.
You can find a range of parks and playgrounds in and around Mindarie including; Drimmie Park and Catalina Beach Park.
Explore parks and playgrounds in Mindarie
There are also a number of parks and playgrounds in and around Clarkson like, Avondale Park.
Explore parks and playgrounds in Clarkson
Schools & Childcare
At Catalina your children's educational needs are well taken care of. You'll find a range of nearby primary and secondary schools, such as those in Mindarie and Clarkson, as well as convenient childcare options in the Mindarie area. Additionally, the newly opened Keiki Early Learning Centre is now available, and there are plans for a future primary school within Catalina Central.
Sporting & Recreation
There are plenty of activities on offer within the estate to satisfy whatever lifestyle you lead, including walking or cycling the green link or swimming at the pristine local beaches. Adjacent to Catalina why not explore the many walking trails through Neerabup National Park. And with the beautiful waterside destination of Mindarie Marina just a few minutes away, there are plenty of places to grab a drink or meal and enjoy some time out with your family and friends.
Shopping & Entertainment
Whether you need some serious retail therapy or the weekly groceries, it's all close to hand at Catalina. Ocean Keys Shopping Centre in Clarkson is home to more than 120 stores including; Target, Coles, Kmart, Woolworths, City Beach and JB Hi-Fi. For all your home and automotive needs, there is also Bunnings, Super Cheap Auto and The Good Guys right next door to the shopping centre. So for the best choice in retail and convenience, Catalina is the perfect option.
Transportation
When you live at Catalina, getting around is easy. The estate stretches between the Mitchell Freeway, the northern railway line and west to the ocean, with Marmion Avenue and Connolly Drive as the two main arterial roads. If you need to get into the Perth City Centre, Catalina has great access to Clarkson Train Station; just a relaxing 35-minutes later and you're in the CBD.